There was a time when anyone wanted to buy a mattress, their priority was the innerspring mattress, but now the time has changed. Now everyone goes for the thick memory foam because of its popularity and comfort.
The best thing about this mattress is that it is very soft for the body, and when you lay down on it, it adjusts according to your body curves and gives you a very relaxed environment.
If you have any kind of back pain, this mattress is for you because it is very useful for back problems. The other benefit of this mattress is that it does not lose shape, so this is the best option for any age of people.
But the question that arises here is how you find the best mattress for yourself so, we compiled a guide that helps you make a very detailed guide that would help you choose your mattress.
What is the Thickest Memory Foam Mattress?
Thickness is the most important thing in the mattress because it tells you how long the mattress will last with you. The thickness of the foam depends on your weight. If you are a tall, bulky guy, you need a thick mattress covering your body because a thick mattress has more layers.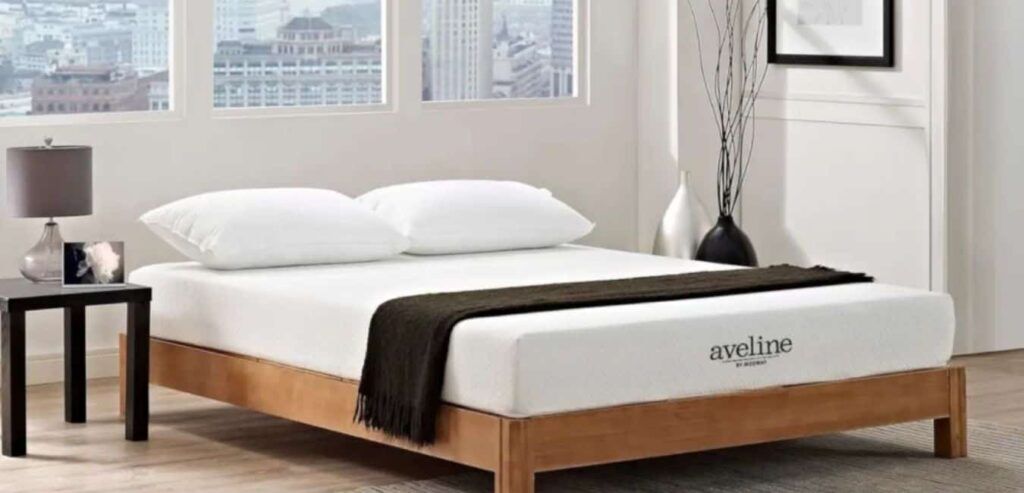 The thickness of the mattress varies from 6 to 14 inches. If you want a mattress for your children, then a thickness of 6 to 10 inches would work for you, but if you want a mattress for adults, then the thickness of the mattress that suits you is above 10 inches.
The thickness is for your comfort and relaxation because more thickness will help you get better sleep which you will not get on a thin mattress.
Difference Between the Thickness of the Memory Foam Mattresses?
We don't have to put a lot of effort to find the differences between the thickness of the mattress. We have already told you that the thickness of the mattress is around 6 to 14 inches. If you want to know the difference between a 6 inches mattress and a 14 inches mattress, then let's find out.
If we talk about the 6 inches thick mattress, then it has some layers that would handle the weight of children, and the same goes for the 8 inches mattress, but when the thickness increases to 10, 12, or 14, that means there are more layers added to that mattress to handle the weight of an adult man.
The thickness is important for the long life of the mattress, but it is also perfect for the person's comfort. If an adult uses a less thick mattress, he compromises his comfort and relaxation, and the life of the mattress will also be reduced.
6 inch vs 8-inch Memory Foam Mattress
You might be planning to buy the Memory foam mattress for your child, but you are confused about how the 6 inches and 8 inches of memory foam are so, we will tell you what exactly you need for your children.
If your child is under 12, then you should go for the 6 inches Memory foam mattress; that would be enough, and it will also be very durable for you, but if your child is above 12 and under 20, then you should go for the 8 inches mattress because that is enough for them to carry the weight of a teenager.
We hope that you have got your answer and now you can decide which thickness mattress is best for you.
How to Choose a Memory Foam Mattress?
Okay, so, you know the difference between the 6 and 8 inches mattress; now let's find how we choose the memory foam mattress and what things you should consider to choosing a mattress.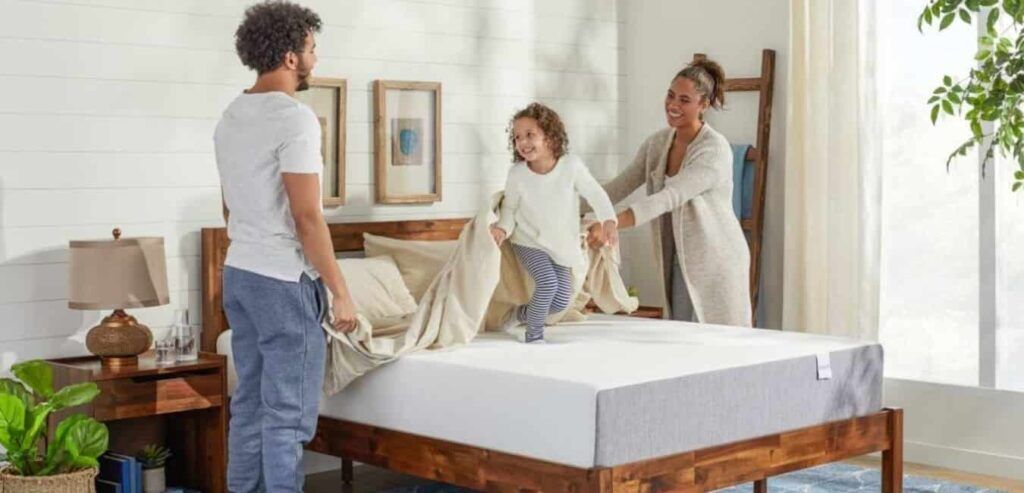 Choose the Most Comfortable Memory Foam Mattress for Your Sleeping Style
Every person has a different sleeping style, but four sleeping positions are way more popular, and other positions lie in them too. There is a space between you and your mattress while sleeping that the mattress has to cover, and a good mattress covers that space and gives you a very comfortable space. There are four main sleeping positions, and let's find out how these mattresses are good for every position.
Combination Sleepers
These are the hardest sleepers because they don't find comfort in every mattress. In addition, these sleepers do not have a position; they used to change their positions daily and rotate all over the bed. This sleeping position needs a good mattress for comfort, and memory foam is the best option.
A medium to medium-firm mattress is the best option for them because it adjusts according to their positions and gives them very firm support and comfort level, which is very important for good sleep.
Side Sleepers
It is also a very common type of sleeper that sleeps on the weight of their shoulders and hips, and these two are their main pressure points while sleeping. The memory foam mattress comes with a conforming ability that relieves these pressure points and helps you get better sleep.
Back Sleepers
These sleepers are very hard to find good sleep with all other ordinary mattresses out there in the market. These types of sleepers need a very firm mattress which is provided by memory foam mattresses. The memory foam maintains neutral spine alignment and gives you good support to have a peaceful sleep.
Stomach Sleeping
According to the doctors, this is a very unhealthy position of sleeping, but still, some people are addicted to sleeping in this position. The people who sleep in this position have more chances to get back pain.
If you are also one of those who sleep this way, then you should try the medium-firm to firm memory; it may help you to get better sleep at night, but we would suggest you change your sleeping position as soon as possible; otherwise, you may have some harmful health impacts.
Choose a Memory Foam Type
Most people think that all the memory foam sleepers are the same, but they are not real, and there are some differences in all of them that an observer could see, and after reading this article, you will be able to detect them too. There are three types of memory foams:
1. Traditional Memory foams
It is the most common type of memory foam. It supports your body and weight in every shape and makes sure that you have a very peaceful sleep at night.
2. Gel Memory Foam
These inserts reduce pressure similar to those used in shoe inserts. In addition, the gel encourages air to go through the mattress and disperse heat away from the body while sleeping. People who are prone to sleeping hot find gel memory foam to be a great choice.
3. Latex Foam
There is no technical distinction between this and memory foam, and it does not conform as well to a sleeper as memory foam, but it is plush and comfortable nonetheless. Also, having hypoallergenic and antimicrobial properties makes latex foam a great option for people with dust allergies. In any case, if you have a latex allergy, then you should not purchase a latex mattress.
Compare Memory Foam Density
It is a technical term, so you all might not know about this, but the density measure is between the pounds per cubic square foot. If you want to understand how density affects the body, you should know that the density of the foam decides how it will support the body. The difference in density between the memory foam and poly-foam PCF is very low.
Memory Type foam
Poly Foam
One cubic foot of foam has a density of one pound. High-density foams are more durable, but low-density foams are more breathable and lightweight.
Adaptable high-density foam offers better body contouring but may restrict airflow. In addition, low-density foam tends to lose its structural integrity over time, whereas high-density foam retains its strength longer.
Determine How Thick Your Memory Foam Mattress Should Be?
Plus-sized sleepers may be able to extend their mattress' lifespan by paying attention to its thickness. Those with heavier bodies need more support; a thin mattress does not have enough layers to meet their needs. Between six and fourteen inches is the average thickness of a memory foam mattress. Children should not be placed in beds 6 to 8 inches high. The reason behind this is simply to benefit adults more.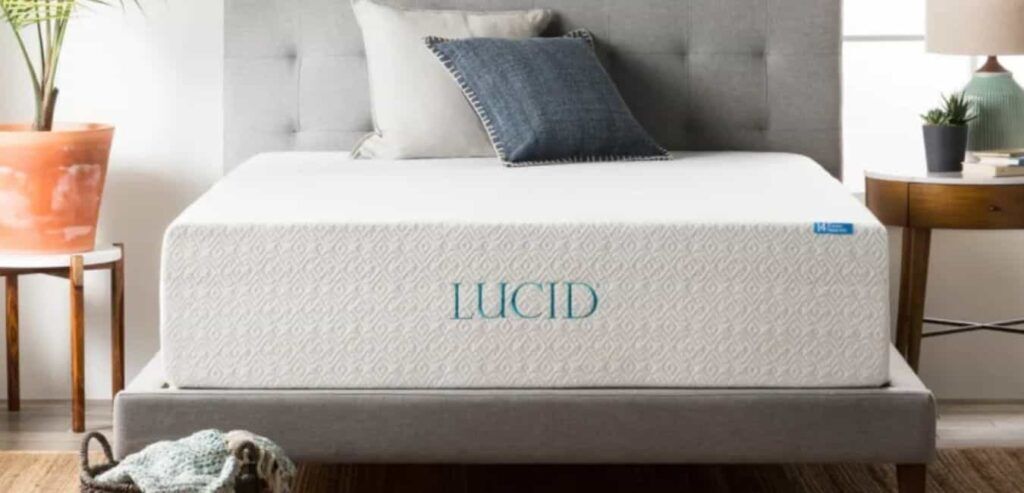 An excellent mattress for adult sleepers measures 10 to 12 inches. At least two inches of comfort layers and a six-inch base of support should be present at this height. Your body will feel supported by this thickness range. The thinner the bed, the more likely it is to sag and lose its support.
Consider Hypoallergenic Memory Foam
Some people have allergies to different particles like latex and some other thing so, if you have any kind of allergies, then you should go for the hypoallergenic memory foam because these foams save you from different types of allergies which if you don't consider first you will be in a terrible condition.
Select a Mattress Size
There are many factors that you need to consider when you are going to find the size of the mattress, like age, height, and weight of the sleeper and is there any personal problems with sleepers or not. After considering all these things, you choose the best size of mattress suitable for you.
There are many sizes of mattresses available in the market we are going to write down their names and dimensions below so you can easily find which one you need.
Get the Right Foundation for Your Memory Foam Mattress
Foam mattresses don't require anything more than a solid base. A bunkie board, a metal base, or even a set of close-laid wooden slats can all perform the same functions as box springs. It should be okay to use your box spring with your memory foam or latex mattress if it is rigid and firm less than an inch of giving.
Find a Memory Foam Mattress That Fits Your Budget
You might think that buying the mattress would be a costly thing that will break your bank, but this is not the truth because many brands and companies give you high-quality mattresses at a low price compared to the other brands in the market. So if you are on a budget and want to buy mattresses, the best option for you is the Bed in a box mattress brand.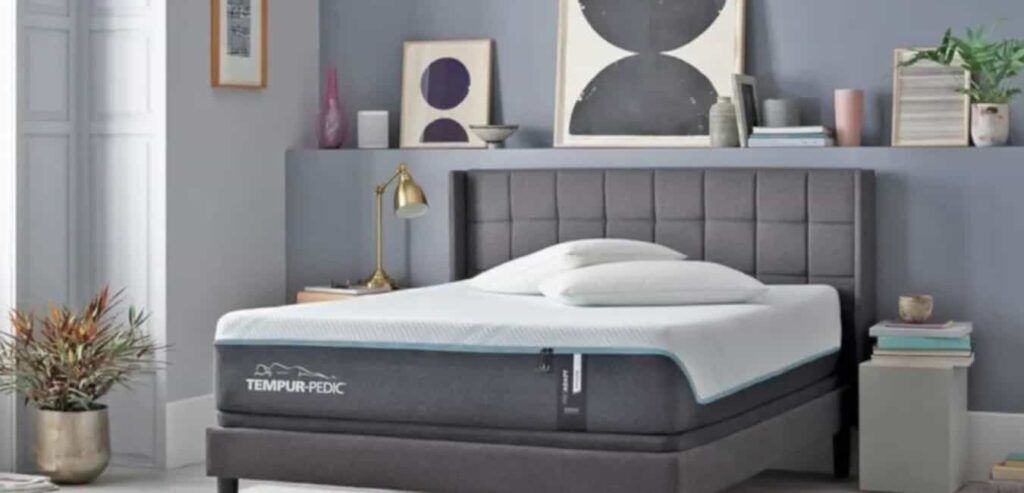 Memory foam mattresses that are available from bed-in-a-box brands are compressed, rolled up, and delivered inside a cardboard box right to your door.
A company that sells directly to the consumer and does not have to pay storage or commission fees can sell mattresses made of higher-quality materials.
These mattresses often feature extended sleep trials and warranties because they are only available online.
Pick Memory Foam That's Easy to Clean
Cleaning the memory foam is a tough thing, and if you are doing it yourself, you will be in great trouble, and on the other hand, it is not cleaned correctly, so, in the end, your time and effort will be wasted. To avoid these things, you need to get memory foam which is very easy to clean.
Many memory foams in the market are very easy to clean, and without making a lot of effort, you can get your work done. This way, your time and effort will be saved, and you can use them in some other productive work.
Thick Memory Foam Mattress – FAQs
Is thick memory foam bad for your back?
Is its thick memory foam bad for your back? If you fail to find the firmness level that suits you best, your memory foam mattress might cause back pain. Instead, you should choose a firm mattress for your sleeping position that supports the spine and relieves pressure points.
Is a thicker memory foam topper better?
Yes, the thicker memory foam is always better than the thin one because it has more layers that add comfort to your sleep and is better for use in the long term, but the thinner mattresses are not that good in comfort and last for a long time. So, when you buy mattresses, go for one at least 12 to 16 inches thick because it will be comfortable and support your body while sleeping.
Is a thicker mattress topper softer?
There is simply a rule of thumb: the thicker a topper, the more cushioning it will provide. So despite the temptation, you shouldn't just buy the thickest mattress topper that you can find. Instead, you should consider buying a thicker mattress if you consider your current mattress to be way too firm.
How good is 32-density foam?
The density rating provides information about the foam's strength. Its strong cell structure means high quality since high-density foam has a high density. For example, PU foams have a standard density of 32-40, memory foam is 50-60, and latex has a standard density of 55-65 in the Indian market.
How is foam density calculated?
As a general rule, you divide the mass or weight of an object by the total number of volume units to calculate density. Suppose, for example, a foam layer in the form of a 25 cubic foot block weighs 100 pounds and has a density of 4 PCF. Assuming the foam is uniform, every square foot will weigh 4 pounds.
Conclusion
Memory foams are the best option for you, especially if you are one who has a hard time sleeping because of back pain. It will reduce the pains in your body and increase your body's comfort and support level so you can peacefully sleep.
If you want to buy a mattress, you should consider it according to your weight and sleeping position, as we mentioned above in detail, and if you read the article above, you can now choose the mattress for yourself.
If you find this piece of content helpful, don't forget to share it with your loved ones so they can also help select the best mattress for themselves.
Thank you for reading.