Wayfair is a brand you should be familiar with if you enjoy shopping online. One of the largest home retailers in the world, Wayfair is a global brand that currently serves 22.6 million active customers. Referring to the products, they have more than 23,000 suppliers and 33 million products for every home need. Additionally, their products' prices are very reasonable. However, mattresses are one of Wayfair's most popular purchases due to their affordability and adaptability to a variety of budgets.
So if you are looking for a mattress, you can go through their two Brands, The Nora and rest. In addition, they provide a wide selection of mattress brands, including Zinus, Lucid, LinenSpa, and many others. Fiberglass, on the other hand, is one thing to avoid when purchasing mattresses. Make sure to read the mattress's specifications because they include a warning about fiberglass.
If you want to learn more about the problem with Wayfair mattresses containing fiberglass, please read this article. We will investigate Wayfair mattresses in greater detail to determine whether or not they contain fiberglass.
Is there Fiberglass in Wayfair Mattresses?
Yes, in a nutshell, is the answer to this question. During the course of my research, I discovered that Wayfair's Nora and sleep memory foam beds have a warning about fiberglass on their website when you click on specifications. The warning makes it abundantly clear that the mattress cover should never be removed because doing so would damage the fire protection and put health and safety at risk.
However, it is evident that Wayfair mattresses do contain fiberglass; however, it is curious that the warning about fiberglass does not appear in the description of the hybrid models. In addition, according to Wayfair mattress review fiber is the subject of discussion on numerous forums, such as Reddit, Quora, Tiktok, and others.
Therefore, one must be extremely cautious about the presence of fiberglass before purchasing a mattress from Wayfair, regardless of whether it is mentioned in the specifications. One cannot risk his or her health.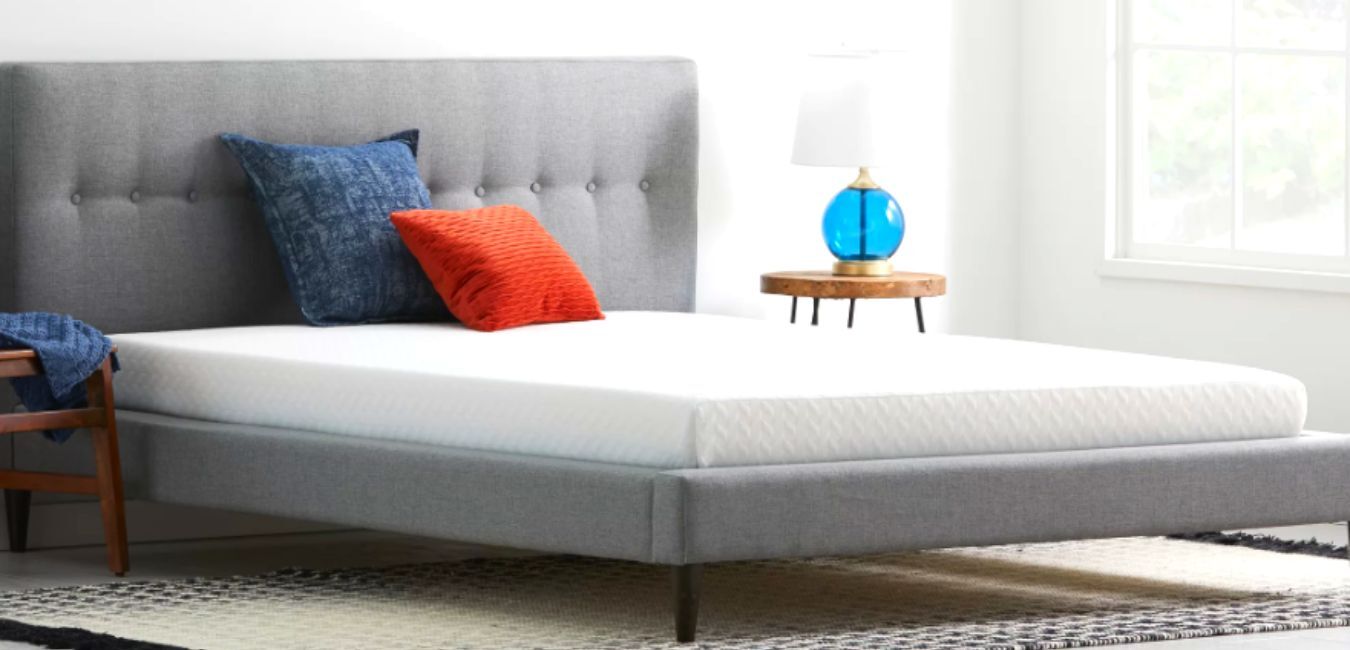 Construction of the Wayfair Mattress
Despite the fact that the Wayfair is a mattress in a box, its construction sets it apart from other mattress brands and makes it even more affordable. Wayfair is a three-layer, all-foam mattress with three distinct layers in its construction. Therefore, the Wayfair bed's three layers are discussed below.
1. Support + Foam 2. Reactive Foam 3. Triangulex Memory Foam
The Support+ Foam serves as the mattress's foundation. It is a substantial mattress with a high density that supports the entire bed.
Reactive Foam is a patented type of foam that transforms the bed. It is designed to be welcoming and friendly.
3. Triangulex Memory Foam
The Wayfair mattress stands out from other mattresses thanks to its triangular memory foam. The upper layer of the mattress has been designed with a number of tiny triangular sections. They are designed to alleviate stress and provide stability where it is needed.
Moreover, the Wayfair memory foam mattress twin is one of the best-selling mattresses of this brand.
For what reason Does Wayfair Mattress Contain Fiberglass?
The first reason considered is that the materials that make up numerous sleeping cushions sold in the U.S. are combustible. To counterbalance this gamble, mattresses sold in the U.S. should have some fire security as indicated by Government law. So any sleeping pad you purchase should have a kind of fire security to protect you.
The rationale here is that if the bedding bursts into flames for unknown reasons, the fiberglass's defensive layer in the sleeping cushion will dissolve rather than simply consuming uninhibitedly. This should slow the spread of the fire.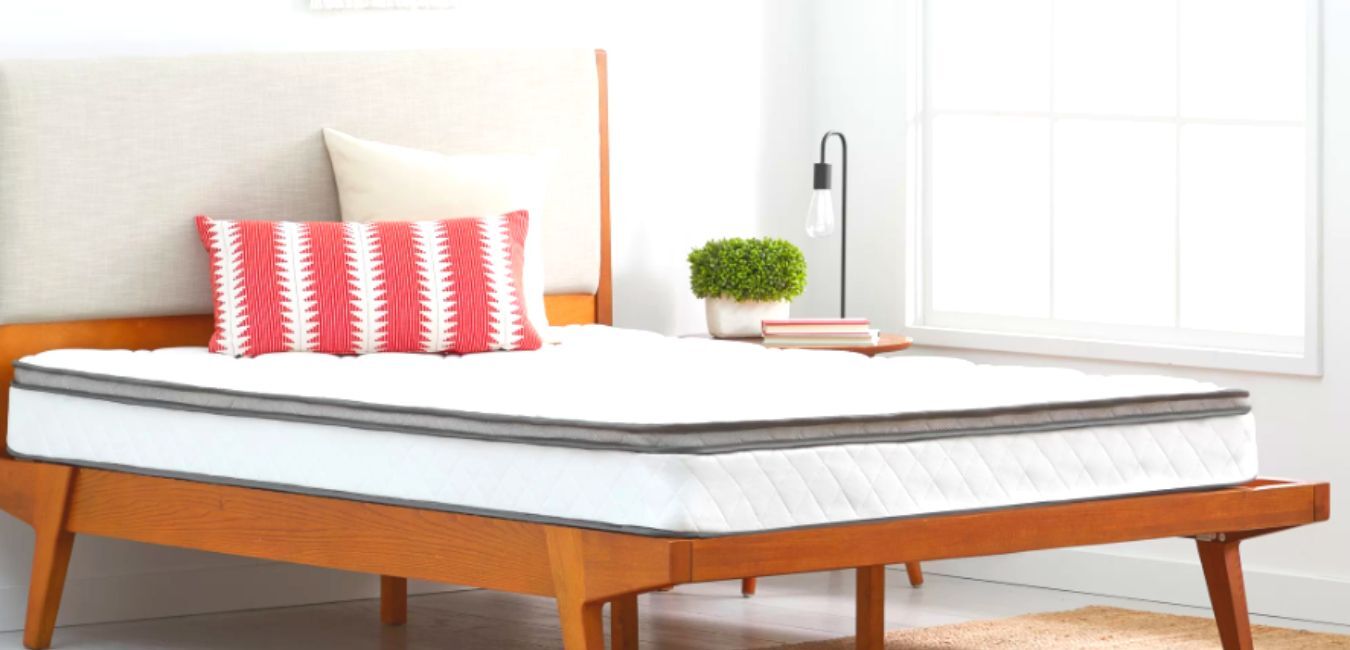 The justification for why fiberglass is utilized as a fire stopper in beddings is that it is of low cost. It's normal for all-foam mattresses in the lower value reach to incorporate fiberglass.
Other than that Wayfair contains affordable hybrids, and memory foam and, the majority of people prefer Wayfair mattresses because of their budget-friendly prices.
Also, Read
How dangerous is it to sleep on a Wayfair Fiberglass mattress?
Despite the fact that fiberglass is typically used in mattresses for its fire-retardant properties, if inhaled, it may not pose a significant threat to one's health. According to the Illinois Department of Public Health, large quantities of fiberglass can cause a number of health issues, including skin rash, red or irritated eyes, sore throat and nasal irritation, stomach irritation, and sore throat. However, the risk of developing acute asthma or bronchitis from tiny fibers in the lungs is greater.
In a similar vein, a specific type of inhalable glass wool fiber has been identified by the National Institute of Environmental Health Sciences as a probable human carcinogen. and other than that the biggest concern can be the contamination of your home which can make you lose a lot of money.
Is it advisable for me to Purchase a Wayfair Mattress that Contains Fiberglass?
Since fiberglass is designed to protect against fire during sleep, this is not exactly as straightforward as a yes-or-no question. The inclusion of fiberglass in the mattress cushion reduces the likelihood that the bed will collapse under fire. The bed ought to be sufficiently protected for as long as the fiberglass remains within it.
However, if you keep asking yourself whether fiberglass in bedding is safe, that is a risky question. When placed in a room, some kinds of fiberglass can be harmful to one's health. However, if the sleeping pad and cushion cover are installed in one piece, any fiberglass inside the bed probably poses no threat to you.
Last but not least, you are entirely free to decide whether or not to purchase a Wayfair mattress. Despite the fiberglass, the Wayfair mattress is a good hybrid and memory foam mattress. Given its price, you can get a good deal on this mattress. owing to the high quality of Wayfair's products and their low prices. Because of this, you can afford to sleep in style on one of their beds.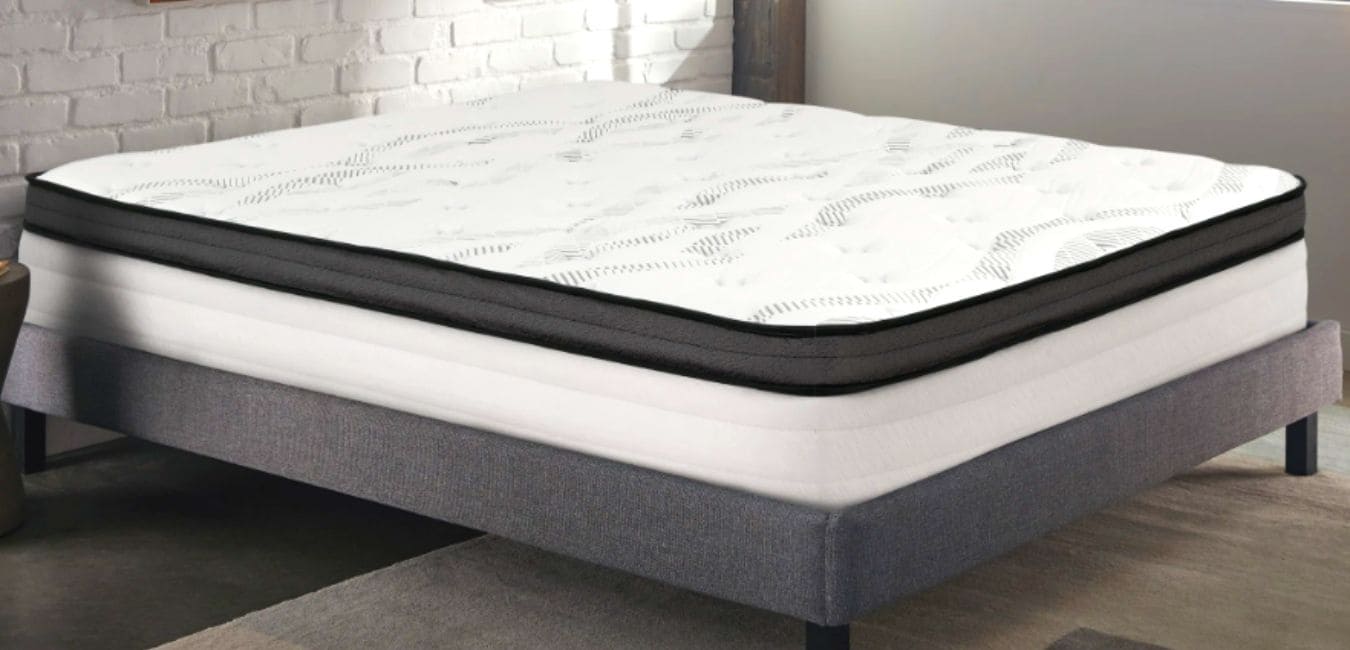 Aside from that, the Wayfair shipping reviews and return policy reviews reveal that their policies are generally positive. Despite the fact that Wayfair does not provide white glove delivery, their shipping is fairly quick. Additionally, they offer a 100-night trial, which is sufficient to determine whether the mattress is appropriate for you.
To wrap things up, discussing the return so numerous grumblings about the clients being compelled to pay more. If you're interested in purchasing a mattress from Wayfair, read their return policies.
How Is it advisable for me to Respond Assuming My Wayfair Mattress Contains Fiberglass?
The fiberglass is tacked into the mattress deeper when you look at how Wayfair mattresses are made. You can continue to sleep on your sleeping pad as long as you never remove the bedding cover because fiberglass is non-toxic and shouldn't hurt you if it is contained securely.
However, if your sleeping pad contains fiberglass and you are concerned, we recommend covering it with a mattress protector until now is the best time to replace it. Any fiberglass fibers that leak out of the cover can be kept inside by a mattress protector, preventing the fiberglass from spreading and creating extremely difficult-to-clean wreckage.
How do you know when your sleeping pad needs to be replaced? While a ragged cover is one indication that fiberglass can leak through, there are other ways to tell if a sleeping pad is over the hill.
You will be able to openly dispose of your unsatisfactory fiberglass bedding once you have your new sleeping cushion. We suggest looking into ways to reuse your sleeping cushion if you don't want to donate a fiberglass mattress to good causes that accept previously owned bedding.
Numerous recycling programs have been established for sleeping cushion components, such as steel springs, to reduce the number of beddings that end up in landfills.
How Would I Affirm a Wayfair Bedding Contains Fiberglass?
In the end, the label is the best way to determine whether your mattress or inner cover is made of fiberglass.
The materials used for the inner and outer covers must be listed on the label of every manufacturer by law. Additionally, they must include on the tag the percentages of each material.
If the label on your mattress says that it has XX% glass fiber, it contains fiberglass.
Additionally, your label ought to state, "Do not remove the cover," as doing so causes the fiberglass shards to fall into the air.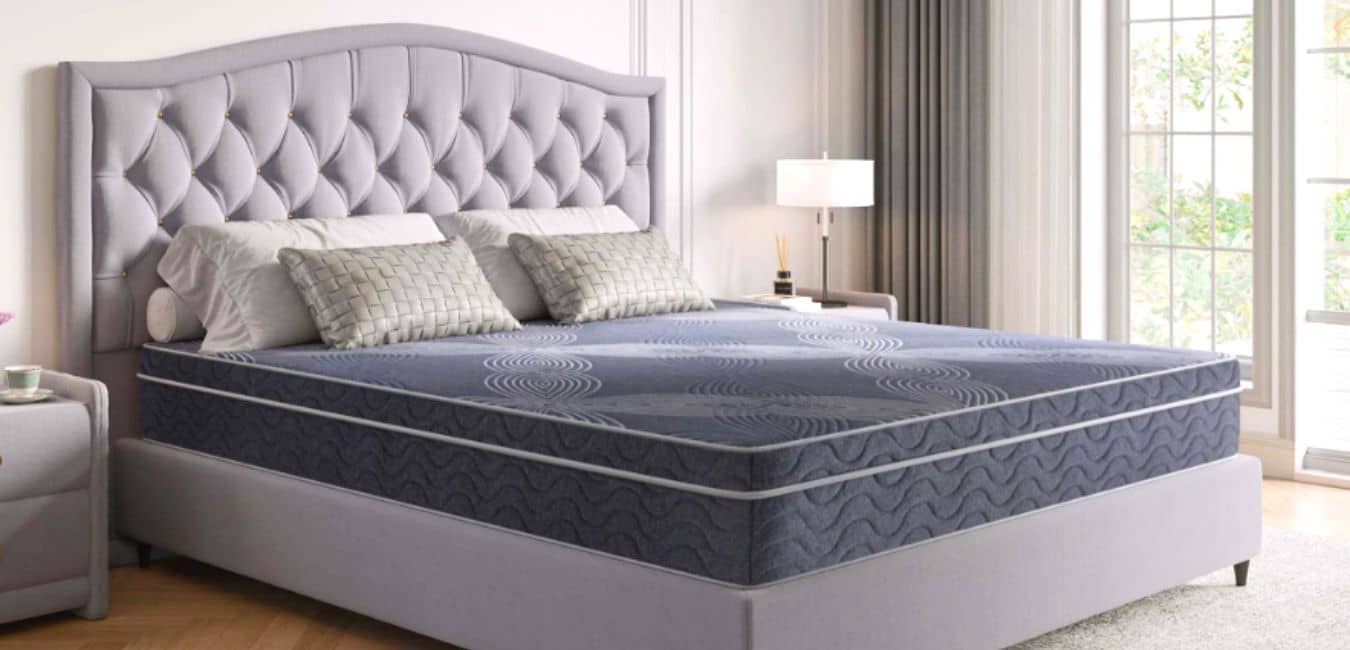 Is Wayfair brand a good mattress brand?
Wayfair's bed-in-a-box brand is renowned for its affordability. It is the best option to sleep with ease and comfort as it provides great support and also reduces motion transfer. Still, The presence of fiberglass needs to be improved, despite the fact that it offers luxury mattress features like panel quilting, cooling gel memory foam, and hybrid construction.
Any luxury cannot make up for the health risks posed by using this dangerous material to save money. Also, one has to wonder what else a mattress company might be skipping if they are willing to use a known hazardous material to save money. In the end, the best mattress brand is one that also provides other means of affordability.
Fiberglass Alternatives in Mattresses
Common alternatives to fiberglass fire barriers include flame-resistant plant fibers, silica fiber, and wool layers. One of the most popular and efficient alternatives to fiberglass is wool. Wool prevents flames from spreading in a mattress made without fiberglass and is extremely difficult to ignite. Mattresses made of wool also benefit from an additional layer of breathability and pressure relief. This is one of the reasons why it is so popular, even in mattresses that are not advertised as natural.
If the mattress you're considering doesn't specify the material it uses for fire protection, you might try contacting the brand's customer service team.
Some manufacturers of mattresses use alternatives made of fiberglass and provide fiberglass-free mattresses. These bands include:
Amerisleep, Saatva, Puffy, Novilla, Purple, Sweetnight, Tuft, and Needle mattresses, in addition to the majority of the mattresses offered by IKEA.
Do Wayfair Mattresses Have Fiberglass – FAQs
Do Wayfair beds come with mattresses?
You can shop from Wayfair for all the best Mattress Included Beds and Enjoy Free Shipping on most stuff, even big stuff as well.
Is it safe to sleep on a mattress with fiberglass?
As long as the fiberglass stays inside the mattress, the bed should be safe enough. There are no known long-term concerns of fiberglass exposure, but it can lead to coughing, a sore throat, red eyes, stomach issues, itchiness, and other symptoms of irritation
Do cheap mattresses have fiberglass?
Super cheap mattresses (around $400 or less) are more likely to contain fiberglass — and other low-quality, potentially harmful materials — as a cost-cutting measure to bring the price down
How do you protect yourself from fiberglass in a mattress?
It would be best to cover your mattress with a high-quality mattress protector. Never remove the cover: under the mattress cover is a fiberglass layer that acts as a fire retardant layer. If you remove the cover, you risk releasing the fiberglass.
Can you wash fiberglass out of bedding?
The best way to remove fiberglass fibers is by first washing them with hot water, then rinsing off the area with vinegar. Then, rinse again with cold water to remove the vinegar's odor
How do I know if I have fiberglass in my skin?
A fiberglass rash typically looks like a patch of small blisters with dry, flaky skin. On pale skin, the inflammation will be red. If long glass fibers get stuck in the skin, a person may see them protrude from the surface.
Final Verdict
Fiberglass is not always harmful when contained. However, a lot of people feel safer when they sleep on a mattress with a different fire barrier. A natural latex mattress is unlikely to be constructed using fiberglass. However, there are also memory foam, innerspring, and hybrid mattresses with alternatives made of fiberglass. In conclusion, a mattress from Wayfair might be a good option if you want a firmer sleeping surface and spinal support. However, the mattress contains fiberglass, making it toxic and potentially harmful to your health.